We would welcome to joining Japanese tea ceremony in an old tea house in Kanazawa.
Kanazawa is located in the northern part of the chubu region.
During the edo period it flourished as a castle town of the kaga clan.
Its well known today for retaining many aspects of traditional culture
including the tea ceremony and a variety of arts and crafts.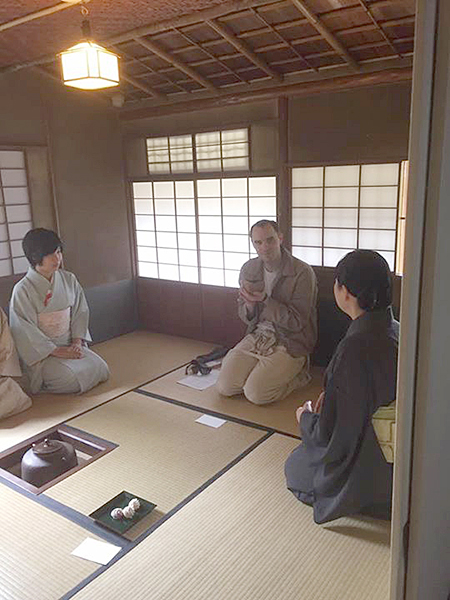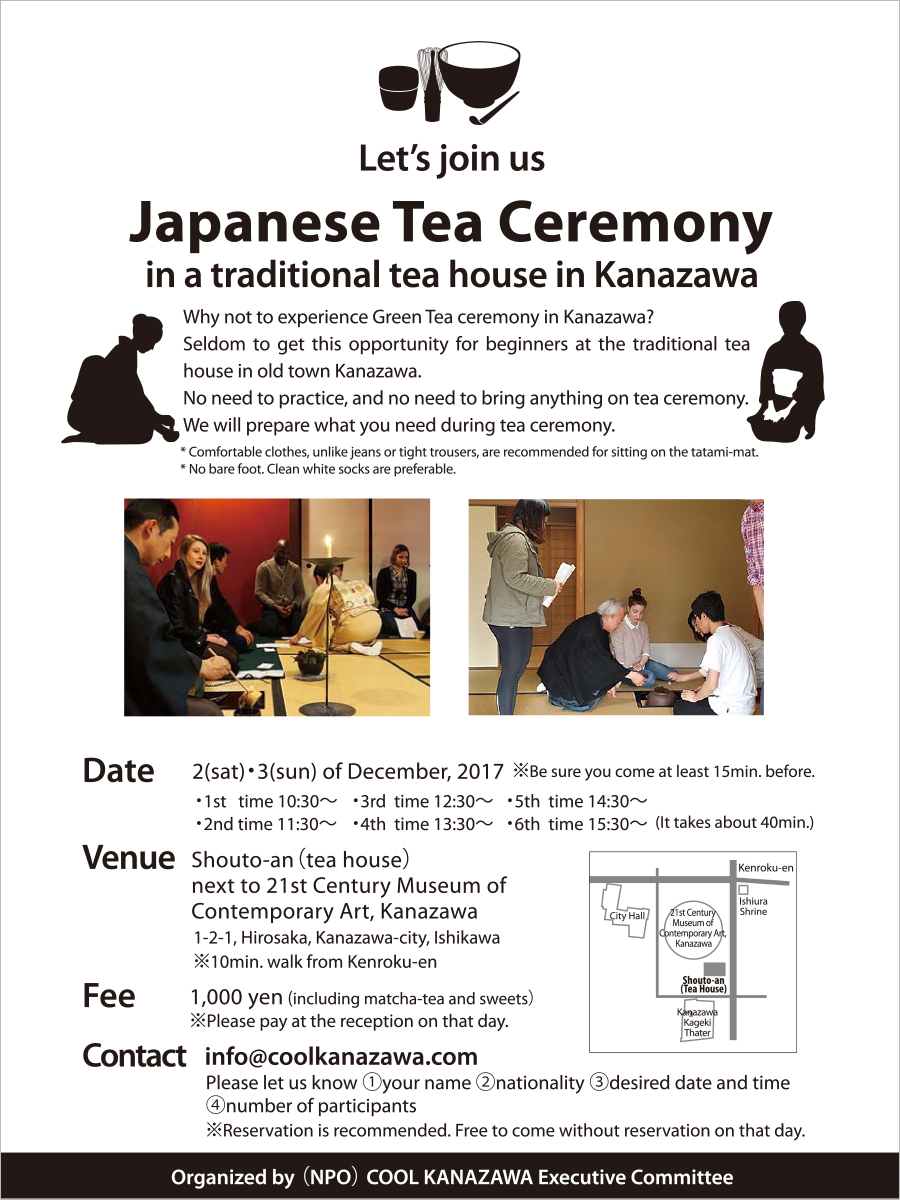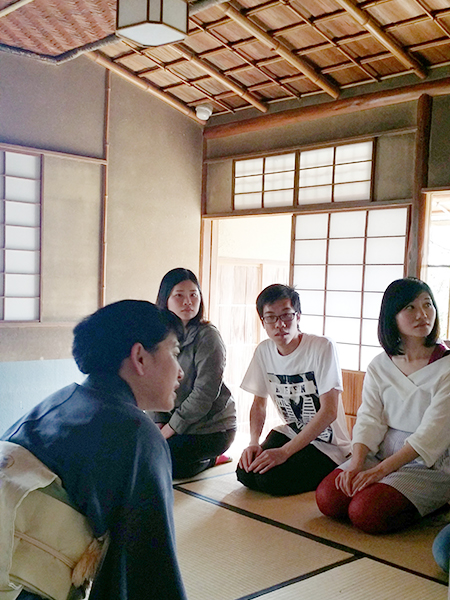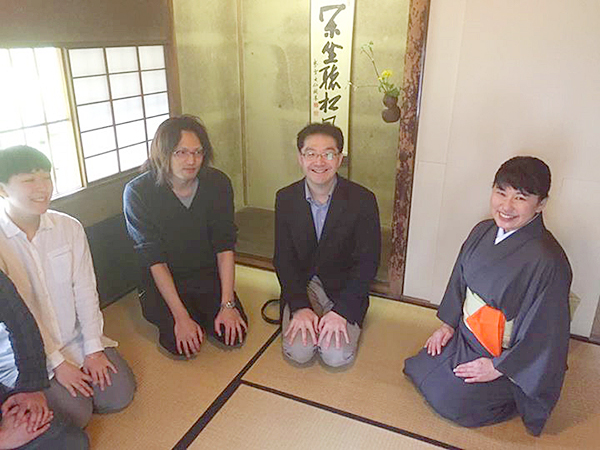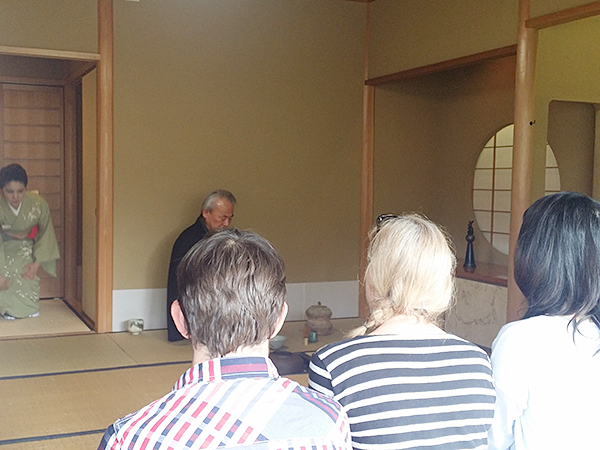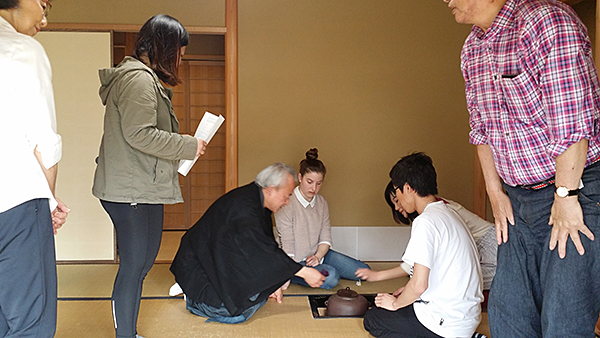 お点前が終わってから興味深く質問する参加者
participants asked questions after ceremony